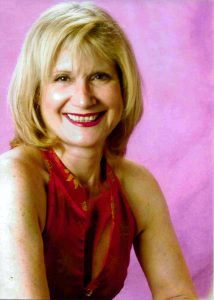 Cynthia Cariseo Yachts and Events is a 30 year old company that has catered to the most successful corporations, as well as the rich and famous, worldwide.
Cynthia graduated from LaVarenne Culinary in Paris, France. Her worldwide travels and studies of international cuisine and presentation can make any event POP!!!
Cynthia began her career in Philadelphia where she owned and operated a restaurant (CAFÉ on Sansom Street), catering business and cooking school. Cynthia was a known celebrity where she had a weekly 10 minute spot on The Morning Show on Channel 6, (Simplified Gourmet Cooking). Cynthia was a special guest on numerous radio shows. Cynthia was doing restaurant reviews for Philadelphia Magazine. Cynthia also was the concessionaire for The Library Restaurant on the Main Line in Philadelphia. The first to put gourmet street carts with delicacies from her CAFÉ Menu.
Some of Cynthias' clients include:
After years of success in Philadelphia, Cynthia moved her offices to Manhattan. Cynthia coordinated some of the most dazzling events in Manhattan for some of the most influential people and corporations in the world. In 1992, Cynthia opened offices in South Florida, working with many 5 Star Hotels: Ritz Carlton, Four Seasons, Ocean Reef Club in Key Largo.
Cynthia is a specialist in yacht charters. dinner cruises and corporate events as well as private term charters worldwide (USA, Caribbean, Europe)
Cynthia is now based in South Florida and Philadelphia.
Her proven track record speaks for itself.
Liza Minnelli
Morgan Stanley
Georgia Armani
Andy Warhol
Vic Damone
Molsen Beer
Trump Hollywood
Dan Quayle
Food & Wine Magazine
American Express
Revlon
Dance Theater of Harlem
Ferring Pharmaceuticals
The Teamsters
Burger King
House & Garden Magazine
ABC
NBC